The Israeli Center for Young Leadership trains teenage Israelis to become a founding pillar in future Israeli society. The Center strives to develop young leadership through personal empowerment, social involvement, and entrepreneurship. We encourage community involvement through social activities that reinforce Israeli youth ties with broader social circles.
The Center is a pioneering educational project aimed to cultivate tomorrow's leaders. Developing success through excellence, personal commitment, intellectual enrichment, and emotional intelligence, we encourage Israel's future generation to form a better society comprised of conscious, responsible, and creative leaders.
Our instructors are lecturers and graduates who hail from academic backgrounds. They are educators and experts in the fields which they teach, with vast experience in educating, guiding and instructing youth. Our staff is broad-minded, creative, dynamic and open to innovative educational approaches who see their position as a social and moral obligation.
CEO of the Israel Center for Youth Leadership. Snir is also and responsible for the organization of overseas delegations. He trains counselors and he is a senior lecturer on the topics of leadership, communications, diplomacy, international relations and entrepreneurship, economics and business administration for youth at the Israel Center for Youth Leadership. Snir holds a BA in Economics and Management from Tel-Aviv-Yafo Academic College and an MBA from Bar Ilan University's School of Business Administration. Favorite quote : "The People who are crazy enough to think they can change the world are the ones who do" – Steve Jobs.
A senior facilitator at the Israeli Center for Young Leadership. With more than 20 years' experience in studies of entertainment and cultural tendencies within teenagers and adolescents, Kobi provides valuable insights to program participants. Utilizing his vast guiding experience, he uncovers new perspectives on contemporary matters that influence students' decision-making. Kobi began his training and mentoring career in the IDF teaching courses related to Israel's history and geography. He was an education officer in charge of training courses for young cadets. He works with members of youth movements, trains counselors and specializes in working with at-risk youth. Favorite quote: "The role of education is to teach the child to think, not to teach him what to think" - John Doe
Itzik graduated from The College of Management Academic Studies with an LL. B in Law. He is a Commander and an instructor in the training unit of the school for Air Defense. Itzik is also a chief instructor in the cadets' training course. Graduate of the Leadership Program of the Institute for Future Leadership in Israel in cooperation with the College of Management, he is also Operations Manager and a Senior Lecturer at the Israeli Center for Young Leadership. Favorite quote: "See what everyone else sees, think differently." - Robin Sharma
With over 25 years of experience with youth in Israel and abroad, Rami is an emissary in the Jewish Agency since 1990. He works with the Jewish Reformist Movement and the Young Judea Movement in North America, as well as with Zionist Movements in South Africa. His duties include: Director of the Municipal Department for youth, instructor, and coach of delegates of Jewish communities in the Diaspora. Rami also worked with groups of teenagers interested in fields of leadership and social involvement in youth villages (an educational community operated as a boarding school), he taught young pupils to establish empowering leadership programs in Israel and the United States. Favorite quote: "Only someone who is bright enough to see the next decade will know how to approach tomorrow" - Steve Jobs
Aviv earned his BA with honors in Behavioral Sciences and Management from the College of Management. He also holds a MA in Labor Studies and Organizational Counseling from Tel Aviv University. Aviv is senior organizational consultant, personal and business coach, and group facilitator. Utilizing his extensive business experience, he has managed sales and service systems for large organizations and enterprises. He specializes in leading management teams to push themselves to their utmost abilities providing them with necessary tools for self-development and empowerment. Favorite quote: "I am thankful for all of those who said NO to me. It's because of them I'm doing it myself" - Albert Einstein.
Or graduated with a LL.B in Law and a B.A with distinction in Governance and Political Science at the Interdisciplinary Center Herzliya. He is a member of the prestigious Zvi Meitar research program that focuses on innovation, technology, ethics, and law. Prior to his studies at the Israel Center for Young Leadership, he worked for two years in Aviation Security in Hong Kong and later as head of the security team for the first-response force. During his military service he served as a Sergeant in the 'Intelligence Corps' "Target Database Intelligence unit" (יחמ"מ) in the Northern Battalion. Favorite quote: "Success is not final, failure is not fatal: it is the courage to continue that counts" - Winston Churchill
With LL.B in Law and B.A in Political Science and Government from IDC Herzliya, Dana is a member of the prestigious Rabin Leadership Program (RLP) for the advancement and development of leaders. She also serves as an instructor in the program for social entrepreneurship. Favorite quote: "Be the change you want to see in the world" - Mahatma Gandhi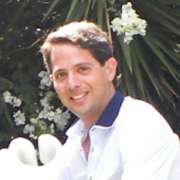 Ziv holds a BA in Management and Philosophy from Ben Gurion University. He has vast experience in working with teenagers in a variety of fields. Ziv specializes in "OUTDOOR" philosophy, which builds on the development of various practical skills, such as: personal and group empowerment, communication, teamwork and more. He guides a group of young leaders at the Israeli Center for Young Leadership. Favorite quote: "The task of the leader is to get his people from where they are to where they have not been." - Henry Kissinger
Omri is a Senior at the Yarkon School of Education and a graduate of the Israel Youth Leadership Center's Spokesperson and Public diplomacy program. He is an active member of the Youth Department of the Southern Sharon Regional Council and specializes in anti-Semitism and Holocaust studies through Yad Vashem intership. Favorite quote: "I was a good student of history until I decided that it's more interesting to make my own.' - Yedidiah Shoham
Offir holds a BA in Government and Society from The Academic College of Tel Aviv-Yaffo. She is a Hammer pilot in Reserve duty and has been teaching in various settings since the age of 16. During the last three years, she has been teaching through the Psagot Education Association in the Zein Public School in Yaffo. Favorite quote: "If you can dream it, you can do it.' - Walt Disney
Gal graduated with a LL.B in Law and B.A in Government and Political Science from IDC Herzliya. She is a participant in the Public Diplomacy program designed to enhance the Israeli global image. She served as an officer in the IAF. Favorite quote: "Don't give up on a challenge until you've tried it." - Arkdi Charnov
Tami is 11th grade student at the De-Shalit Education Campus in Rehovot. She is a graduate of the Young Ambassadors Course of the Israeli Center for Young Leadership. As a graduate she has participated in various delegations abroad to represent the program, including one to Georgia, as well as a special delegation to the IAC conference in Washington and New York. Favorite quote: "People will forget what you said, people will forget what you did, but people will never forget how you made them feel." - Maya Angelou
Alexandra is a student of psychology, sociology, criminology, coaching and group facilitation. She is a personal trainer, a group facilitator in positive psychology sessions and a counselor. Favorite quote: "He who has a why can live to bear any how." - Friedrich Nietzsche